Andreas Duda from Hans Grade Model Vlub in Berlin has produced a number of simple but very useful accessories for 1/48 scale Junkers Ju 88 kits. All parts are cast flawlessly in pale yellow resin, and are ready to use with no casting blocks to remove.
First up is a set of replacement wheels. These are the 1100 x 375 version, suitable for the Junkers Ju 88 A-1/A-5, C-2 and even the Focke-Wulf Fw 200 C Condor.
The wheels are crisply detailed, with radial tread pattern and subtly bulged and flattened.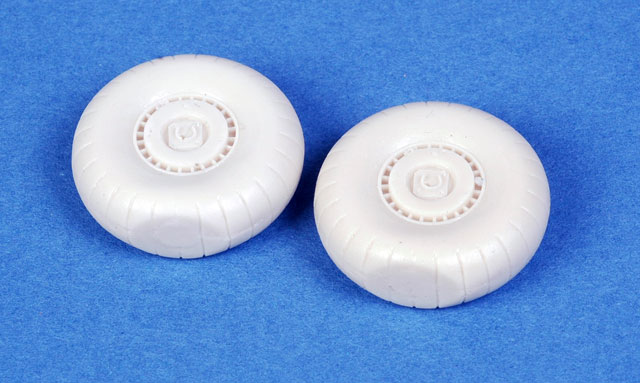 Next is an early Junkers Ju 88 tail. This is the version with the straight hinge line (ie, no mass balance at the top of the rudder), and is appropriate for the Junkers Ju 88 A-1 and A-5 variants. It is particularly pleasing to see this early conversion as many of the attractive marking options on the recent AirDOC Ju 88 decals cover the Ju 88 A-1 and A-5.
This is a ready-to-use, drop fit replacement for the kit parts. I don't know how they managed to do it, but there is even a locating slot cast into the base of the fin to match the tab on the Dragon rear fuselage.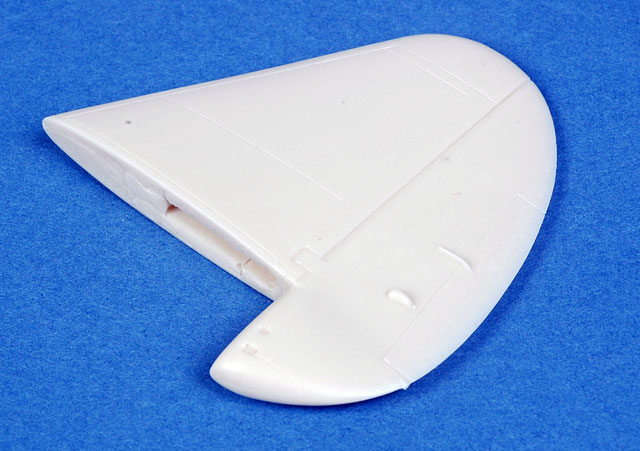 The final offering is a replacement late Ju 88 A/C tail with the staggered rudder hine line. This represents an improvement over the kit part, with a better proportioned rudder. Once again, this part is ready to use and has the slot cast into the base of the fin.
This part is pictured at the top of the page.
These three simple products will be helpful to modellers wanting to build a 1/48 scale Junkers Ju 88 A, especially the early A-1 or A-5 variants.
Highly Recommended.
Thanks to Andreas Duda for the review sample