Red Roo Models has released several new accessories and decals relating to P-51 Mustangs in recent months. These releases include:
RRR48135 - CAC CA-18 Mustang Pilot's Seat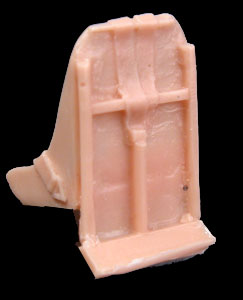 Australian built CAC CA-18 Mustangs were fitted with a moulded plywood seat specific to this variant. red Roo Models has produced a resin replica of this seat in 1/48 scale, including a cast-on Aussie harness.
The seat is cleanly cast as a single piece and is well detailed. The resin part is almost ready to use, with only a small casting block to be removed.
In addition to the unique seat, Australian-built Mustangs also differed in several cockpit details. These included a locally sourced radio of different design, the fuel tank and the pilot's fuel gauge. Four pages of instructions (on two A4 sheets) details these differences and also provides information about interior colours of these interesting aircraft.
The information about RAAF cockpit configuration and colours is almost worth the price of this set by itself. The inclusion of the actual resin seat makes it a must-have for any modeller planning to build a 1/48 scale Australian manufactured CA-18 Mustang.
---
RRM48101 - RAAF WWII Harnesses & Accessories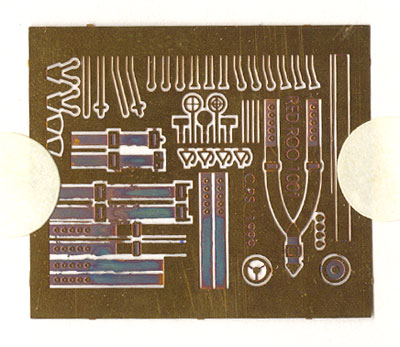 Not strictly for a Mustang, but certainly appropriate for a range of WWII RAAF aircraft, is thus 1/48 scale harness and accessory set.
The main element of this small photo-etched fret are three sets of harness - a Sutton harness, a generic British harness and an American style harness. Bonus parts on the fret include various ring and bead gunsights, mirrors, knobs, levers and quadrants.
This is a handy generic set that modellers will find useful on a wide selection of WWII Allied fighter aircraft.